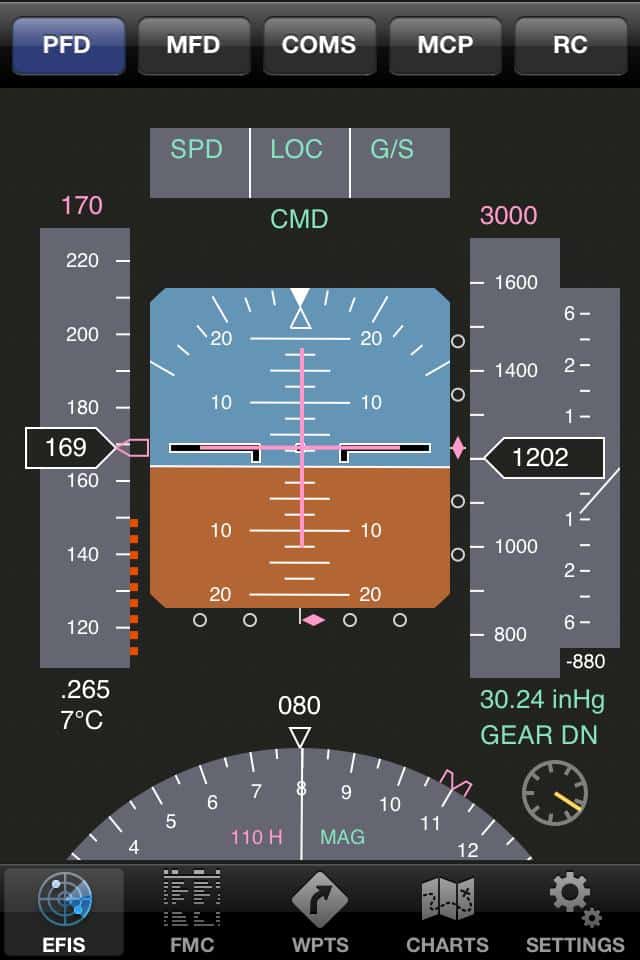 I guess AirTrack will become one of the popular apps designed for simmers equipped with an iPhone or better with an iPad. It can be used with FSX, FS9, X-Plane, Elite simulation.
IP Objects sells a complete product with primary flight display and navigation display, COM and NAV controls, FMC / waypoints functions, and even MCP remote control.
Of course it meets some limitations of use with some advanced aircraft with custom codes like the PMDG 737 NGX, but you may find it very attractive anyway. One more example, you can combine it with a free Air Account for additionnal cloud services like route planning. EUR 19.99 at Apple store, and there's a review here.