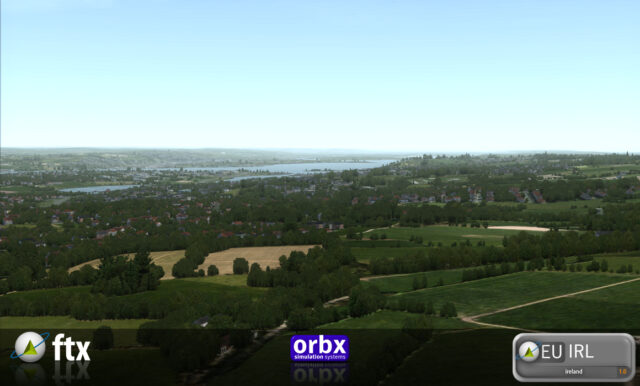 As predicted by the earlier thread, the last area of British Isles coverage from Orbx's Full Terrain X series has been released and is now available in the form of Ireland, for FSX, P3D v1.4 and v2.
Famed for its lush greenery, Ireland is the major part of the third largest island in Europe, situated off the North West of the continent, warmed by the gulf stream, but  equally battered by North Atlantic storms and gales. Orbx's scenery of the country, merging as you would expect with the previously released sceneries covering the neighbouring United Kingdom, covers over 70,000 square kilometres and features upgraded airports, custom autogen and scenery textures, aeronautical hazards, landmarks, etcetera.
To find out more and purchase, visit the Orbx website, here.