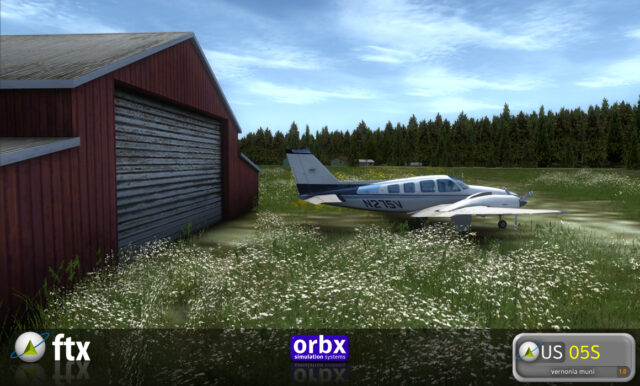 Last weekend saw the release of Orbx's latest airport, a small strip within the boundaries of FTX PNW from new team member Misha Cajic.
Described as being situated in a "beautiful, but challenging' location, 05S Vernonia Municipal has a 896m runway, surrounded by hills – but that's nothing compared to the bonus included scenery of 30OR Bero Field, where the runway is a mere 366m with hills on both approaches – one for the Piper Cub that, possibly?
Both sceneries are set against a 30/60cm/pixel custom ground image covering the entire town of Vernonia as well as the airports and feature new dense vegetation for even more impressive visuals than usual. Take a look here for more screenshots, details and even the odd deer!