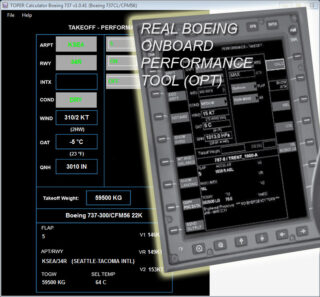 This easy to use tool will calculate V-Speeds for your Boeing 737–300/-400/-500 takeoff performance.
It takes in account the assumed temperature, the flaps position used 5° or 15°, and the accurate data of Boeing will allow you to get all the necessary data to fill them in your FMS takeoff page.
Coded by Nikola Jovanovic, he's already author of other computation tools for the 777 and 737-800.