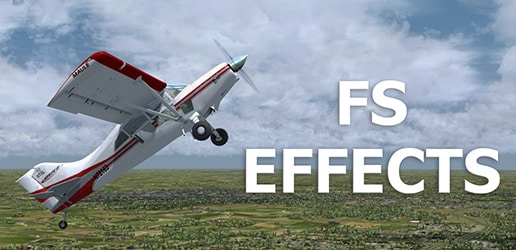 FS Effects is a tool published the American company Flight1. And it's known for the pre-stall buffet or engine vibration effects for any aircraft of your collection.
With the new version 1.02, they added a battery life extension, but also the throttle response and start-up time settings.
FS Effects (formerly FS Stall Effects) is a unique add-on for FSX, FSX Steam Edition, Prepar3Dv3, and Prepar3Dv4 that provides a more realistic flight experience. The software recently received a free update that adds more controls to tweak and edit your aircraft flight characteristics.  The latest update allows users to edit Throttle Response and Start-Up Engine Time to their Turboprop/Turbojet aircraft to more realistic settings then what is provided in the default FS turboprop models.
The utility also fixes the unrealistic battery drain in FSX/P3D. The FS Effects Battery Life Extender allows time to follow realistic pre-flight procedures without having to worry about the battery going dead in the sim.
FS Effects is highly configurable, allowing it to emulate the visual and audible pre-stall characteristics of a broad range of aircraft. The FS Effects package consists of an installation/configuration manager that automatically installs the FS Effects real-time control module, sound, and configurations files, and provides a simple point and click user interface to manage the stall characteristics of any fixed wing aircraft in any of the supported simulator versions.
The interface allows the user to select an aircraft from their library and make adjustments to the following characteristics for each aircraft:
New! Turboprop/Turbojet Throttle Response (Slow to Fast)
New! Turbo/Turbojet Start-up Time (5 seconds to 30 seconds)
New! Battery Life Extension (Off, 1x to 20x)
Pre-Stall Buffet Starting Point (as percentage stalled)
Pre-Stall Buffet Pitch Magnitude (Zero to Max)
Pre-Stall Buffet Roll Magnitude (Zero to Max)
Pre-Stall Buffet Incidence Rate (Zero to Max)
High-speed Buffet Starting Point (Mach number)
High-speed Buffet Magnitude (Zero to Max)
'Engine Vibration' Roll Magnitude of airframe
All FS Stall Effect settings can be changed before or during a flight so you can tweak your aircraft to your own desirable liking.
For more information, screenshots, and to purchase this great utility, point your browser to the following link:
http://www.flight1.com/products.asp?product=fsstall