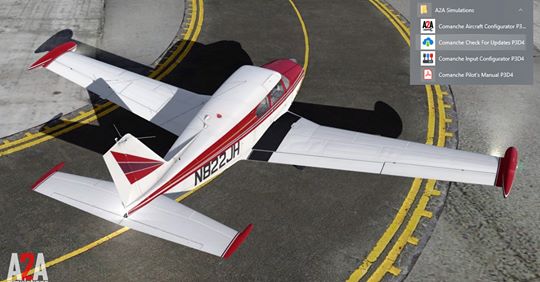 Similar to the T-6 Texan and L-049 Constellation, the Comanche P3D of A2A Simulations also gets its Accu-Sim update to go Version 19.11.9.0.
Refer to the developers forum for complete information.
Changelog Version 19.11.9.0 :
Added VR support for 2-D panel windows.
Fixed mouse drag action on throttle, prop and carb heat levers.
Fixed glideslope needle 'off' position on HSI.
Improved auto cold-and-dark behaviour to reset engine temperatures to ambient conditions.