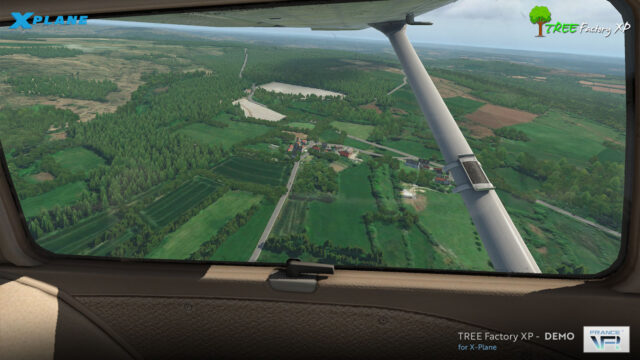 TREE Factory XP is a new set of very dense and detailed vegetation overlays by France VFR covering
the whole France, sold as five regions in order to let you select the areas you are interested in. See the provided chart for more informations about coverage areas.
TFXP sceneries are designed for use with photographic scenes such as those
generated by Ortho4XP but can also be used with the default X-Plane landscape.
Each scenery is sub-divided into two sub-sceneries in order to allow the least powerful
PC to activate only the most important part of the vegetation if necessary.
The "_Std" scenery features the most significant vegetation zones, approximately 2/3 of the
full coverage, while the "_Ext" scenery includes the small hedges and thickets.
Only the "_Ext" scenery can be disabled by deleting it from the Custom Scenery directory.