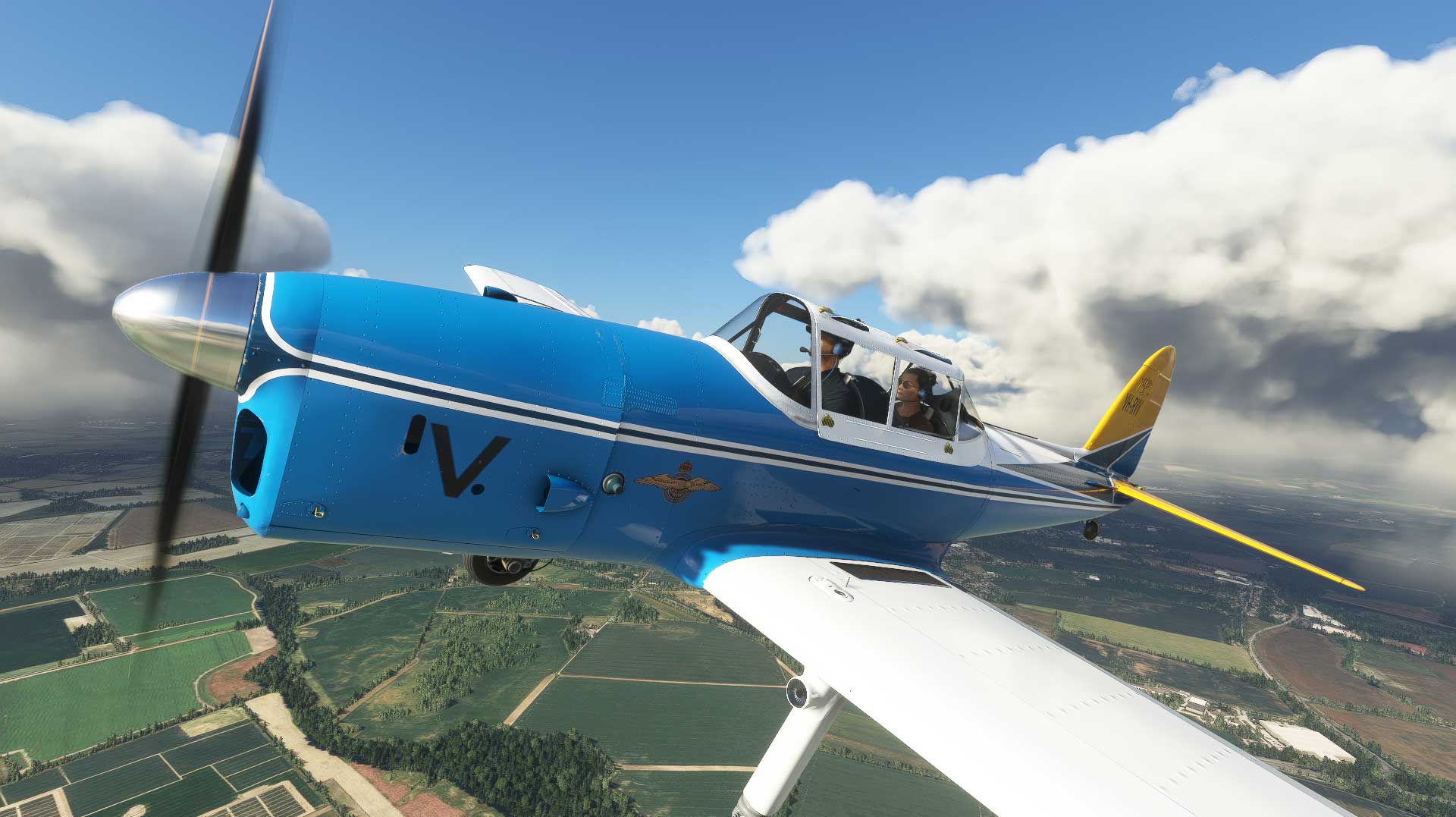 Aeroplane Heaven rolled out another update, version 1.5.0, to bring a few more fixes and adjustments to their DHC-1 Chipmunk in MSFS.
Their aircraft features excellent animations, special effects, PBR materials that easily explained why it is still trusting the best sellers rank at simMarket. Find below the changelog for more details on this update.
Version 1.5.0
VR controls nodes added to control-stick. (FRONT COCKPIT ONLY).
Gyro Indicator direction reversed and revised scale.
ADF readout rollers adjusted for visibility.
Fuel Gauge housings in wings repositioned.
Brake levers – mouse-click areas added for both cockpits
Tailwheel height adjusted on ground.
Duplicate camera view (20) removed
RAF roundels corrected.