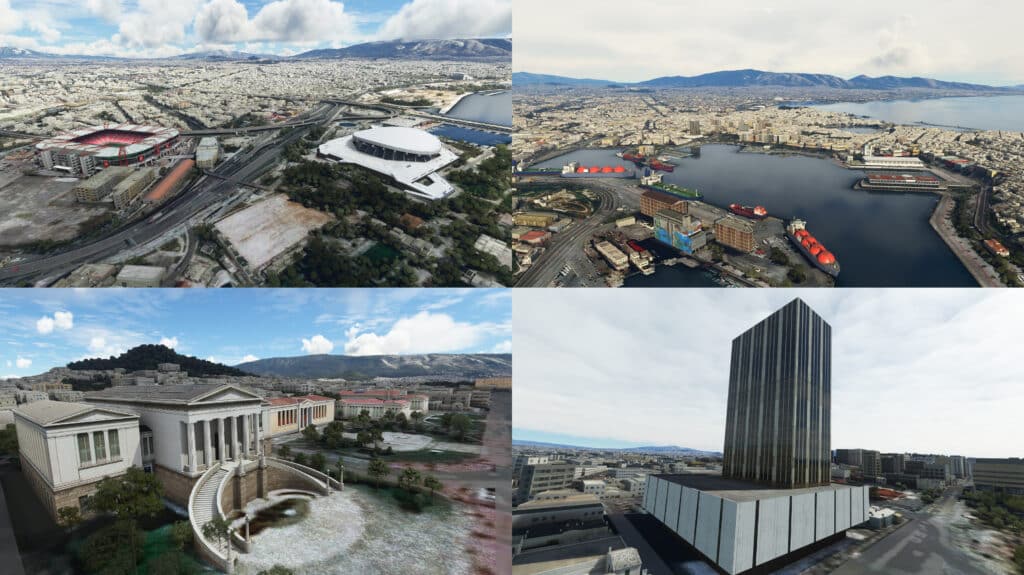 Do you love exploring new cities and landmarks from above? Then you won't want to miss out on Prealsoft Athens Landmarks MSFS, now available at simMarket.
Athens Landmarks MSFS is the best add-on for anyone who wants to experience the beautiful city of Athens like never before. With stunningly realistic 3D models of iconic landmarks like the Acropolis, the Parthenon, and the Temple of Olympian Zeus, you'll feel like you're really there as you fly over the city.
But that's not all – Athens Landmarks MSFS also includes dozens of other famous buildings, monuments, and points of interest, each meticulously recreated to give you an immersive, true-to-life experience of Athens. You won't be able to resist exploring this incredible city from above.
Note that PBR materials, night and light effects are included.
So order today from simMarket and install it easily and fast after payment directly in MSFS with Siminstaller.