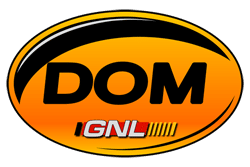 We know from the feedback to the previous article that a number of people wanted to know how Robert Graf got on in the final race of his rookie season in the Deutsche Online Meisterschaft (DOM) series of iRacing… Well, in  his own words, the race didn't quite go to plan, but unlike many of the field, we can tell you that Robert did actually finish the race at a virtual Phoenix International Raceway, last weekend.
Whether you watched the race live or not (I'll be honest, I didn't – I was actually racing a Mazda MX5 in iRacing myself, while it was on!), you may wish to read Robert's first hand account, which you'll find by clicking on the "Read More" button, below.
What? You think we were going to tell you where he finished before the cutline? Sorry! 🙂
In Robert's own words:
"As you may have seen LIVE, my race was not perfect. However, a few things happened off-camera, so here is my personal view of things. In the last moment of the qualify i choose not to start at the back and turn a lap instead. Starting in 25th place is better then in 37th.
The start went smooth, smoother infact then during the rest of the season. Guess the TV camers did their thing. The first yellow went well for me and after the restart i went up the field as high as 17th. But on the second yellow desaster struck. Pit crew wanted 2 minutes for repairs, i started off the pits after 30 seconds to stay in the lead lap. Sadly, not early enough, i lost a lap and had to go to the back of the field as a penalty for leaving a closed pits.
Riding in 31st 1 lap down i had no choice but to race hard and hope for further yellows. Unfortunatly, the engine temperature was rising alarmingly und i had to pit again in lap 43 and take the needed repairs. After that it was 6 laps down in 32nd.
Disregarding my anger and the damage on the car i was able to run descent lap times still. So i settled in my own rythm and without any challengers started to collect the DNFs one after one. Even a last minute bump (someone did not see me) that sent me spinning did not stop me and i could get the car across the finish line in 19th. Not my best result, but not quite bad with that car. It could have been over on lap 27.
Overall i finished in 26th place out of 64 drivers. Not bad for my rookie season, especially if you keep in mind that the tire model was changed twice during the season, which rendered the setups useless. Next season i will try to attend all races (i started late this season and participated 23 out of 36 races) and of course try to finish more TOP15s."
As we said at the top, Robert, at least you finished and for a rookie season, that season result in the top half of the field isn't too bad at all. Best of luck for the next season from all of us!
— —
If anyone else does want to watch the race, or you are just interested in seeing how an iRacing NASCAR race compares to real world races you may have seen, the archived live race can be seen at Web Racing Network here.
P.S. Not that anybody cares, but I came 5th out of 11 in my MX5 Rookie race at Okayama… 😉