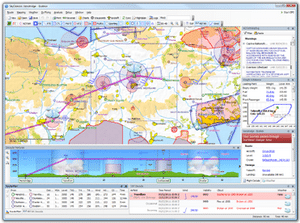 Our friends at simFlight.nl noticed that VFR SkyDemon has been upgraded to version 2.3.4.
It's an appreciated GPS, flight planning and moving map software for real life VFR pilots. It draws a line over the map, indicating course and distance infos, taking into acccount NOTAMs and specific areas.
Try it for 30 days, then register if you liked. Also exists for iPhone.