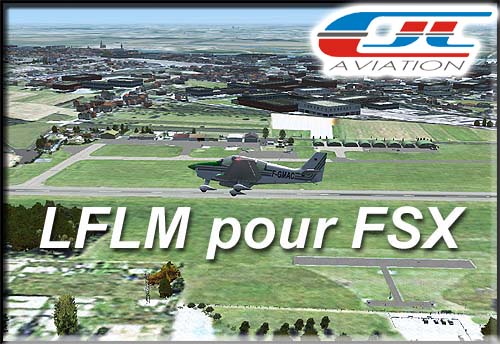 Jean-Louis Coussot has been in contact to announce the release of his scenery of Macon Charnay airport, LFLM, in France for Microsoft FSX.
In his press release, he says that the buildings and hangars of the airfield, as well as the model aircraft flying area, were modelled and textured using photographs of the real structures and that the scenery is designed to work with photoreal ground textures such as France VFR's "Rhone Alpes Volume 1". It will, however, also work with default scenery.
The scenery can be downloaded from Jean-Louis's site here (French language – click on the image to download) and, following the release of this scenery, he is now working on Tournus-Cuisery (LFFX), which can be seen on his 'in progress' page, here (French).