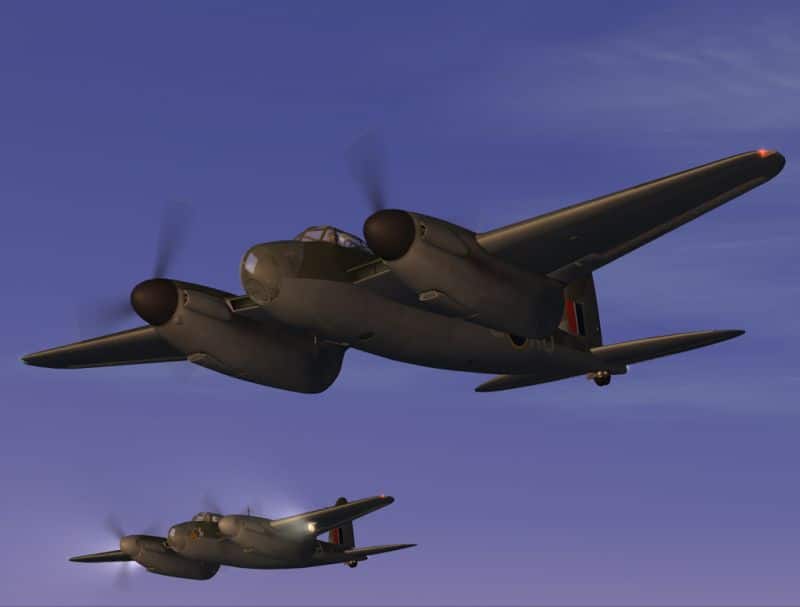 The deHavilland  dH98 Mosquito caused a bit of a stir during its operational life – causing a complete change of tactics from the German Luftwaffe and striking some very unexpected targets in some very unexpected ways at very unexpected times!
The "Wooden Wonder" has recently been returned to flight – in the form of a FB.26 variant in New Zealand – and now, thanks to Dave Garwood at Classic British Flight Sim (CBFS), you can fly a B.MkIV variant in FSX/P3D as well.
As usual with the author's models, you're getting a pretty much payware quality aircraft for no outlay here, so whether you're a fan of the type, period or just a fan of excellent quality freeware, take a look at the Mosquito here.
Thanks to Stephen for letting us know that the model is out.