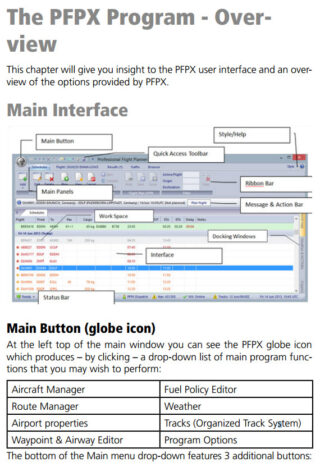 A few days before its release, the makers of Professional Flight Planner X released important information to the public.
The product manual (PDF) in English is available for download. With 88 pages, it explains all menus, features and current procedures actually followed by real flight dispatchers. Click here and select "more downloads".
Although it's not available for purchase and download yet, you can already revise the product prices and options here. The Server subscription fee will only be useful (not required) one year after purchase since 365 days of use are included with the product purchase. PFPX servers give access to the following data : Winds, METAR, TAF, Tracks and NOTAMs. Included in each flight dispatch report along the flight plan, the users would need to retrive the same informations by themselves from other sources (REX, Active Sky, websites..) if they haven't subscribed to the server fee, one year after purchase. More discussion here.