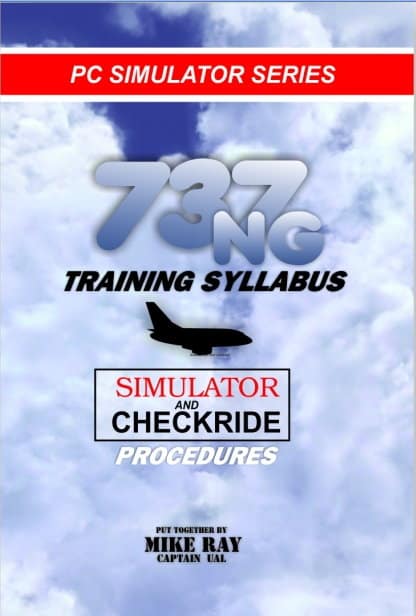 Mike Ray is a famous retired Captain, who worked for United, and he has published a variety of great quality training and learning books aimed at the simulator pilots.
Angle Of Attack prepared a 737 NGX (PMDG) training checkride with him, and you're all invited to take part of it with TeamSpeak. It's planned on tomorrow Sat. 16th Nov 04:30Z. Click read more to get to the access details.
Copy of the email sent by AoA :
"Do you know Mike Ray? If  not, you should. Mike Ray is a retired United Airlines Captain, and a huge proponent of flight simulation. He's been writing training books for years, and is a huge part of the simulation and aviation community. 
Mike Ray will be meeting with Jason Sokoloff (your 737 LineWork instructor) talking about our 737NGX Training, and training in general. We worked with Mike to come up with a top-notch checkride that will be featured in LineWork. If you think you're hot stuff, think again! This checkride will run you ragged. 
If you'd like to join the conversation, here are the details:
How? 
1. You'll be joining via Teamspeak, which is a voice communication platform.Download Teamspeak. 
2. Connect via ts3.digitalthemepark.com (Huge thanks to DigitalThemePark for hosting this!)
3. The channel operator will help you get to where you're going. 
When?
November 16th
0430Z
(Convert time to your local timezone here)
"