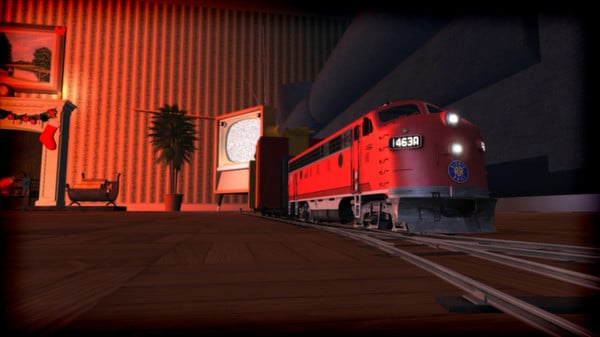 The latest release from Train Simulator developers RailSimulator.com has got into the spirit of the season, albeit perhaps a little early for some people, in the form of a toy train set: The Holiday Express.
Priced more than reasonably with 75% off the price that will be applied in the new year, the new route and models allow you to drive across such famous and picturesque landmarks as "The Mantelpiece", "The Piano" and even "Through The Mousehole"!
It's a bit of Christmas fun at a budget price, so take a look at it here on Steam.