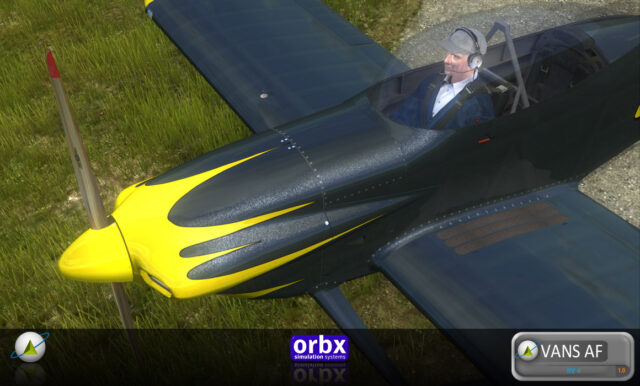 We (or, well, I) didn't see this one when it was released in the middle of last week, which is a little embarassing, but if you also didn't see it, Jared Charalambous has released his second aircraft through the Orbx brand, in the form of a Van's RV-4 kitplane.
The tandem (front and rear) seating aircraft is a sprightly little beast, topping out at a Vne of over 200mph and, according to the real world manufacturer's website, "…is capable of crossing half of North America in a day."
The Orbx aircraft comes in 11 liveries, with "fully functional" systems including random failures and a multi-page custom EFIS, and RealityXP integration including 3d modelling. More details can be found at the publisher's website, from where you can also download the product manual before you purchase. The package is compatible with FSX, P3D v1.4 and v2.