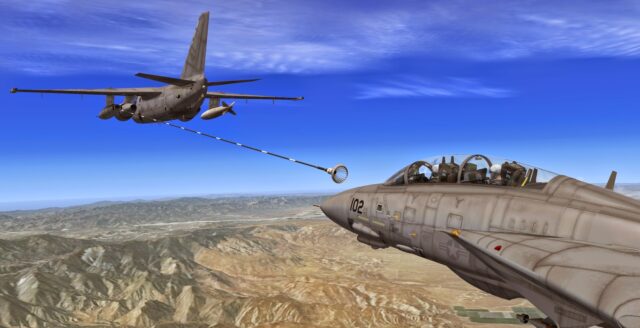 The high quality freeware navy jets from Dino Cattaneo have been getting updates again, with the end of last week seeing the release of updates for both the F-14D Tomcat (to version 2.29) and F-35 Lightning II (to version 2.41).
The new updates bring no major changes, just fixes to issues picked up over time, particularly with VRS TacPack functionality. One thing to note though is that the author states "provided there are no catastrophic issues, this may well be the last FSX-compatible update for the F-35 Project… Prepar3D v2.2 offers native sensor support (we could have ASR, TFLIR and DAS native support)…and it may be a better choice for the future of the project."
An almost identical message applies to the F-14D and, while there is another update for the T-45C Goshawk in the works, the plan is to now put primary effort into the upcoming S-3 Viking package.
To see all the posts and news, as well as download all the most up-to-date versions of his packages, visit Dino's blog, here