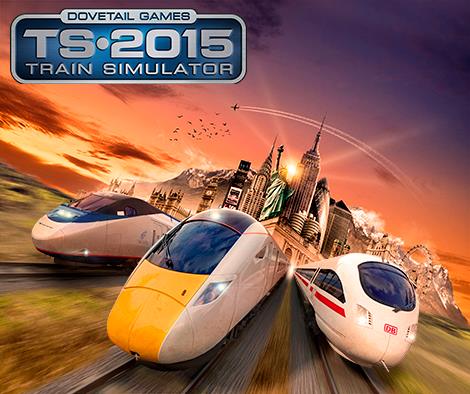 Updated to Correct dates: Just a quick reminder to our readers that use Dovetail Games Train Simulator 2014, that the next version of the sim, predictably entitled Train Simulator 2015,  is released on Thursday, following a patch to enable content to work in the new sim, which will be released on Monday . Therefore, if you want to back your current installation up, to ensure you don't lose any custom, 3rd party or self-created content, Sunday is the time to do it!
If you aren't familiar with the new version, it comes with the usual single British, single German and single US route – London – Peterborough ECML, Munich to Garmisch-Partenkirschen and New York – New Haven NEC. The Hitachi Class 800/801 is the only rolling stock which is new, but there are also new features including the TS Academy and new add-on routes already in development have been announced as upcoming.
Existing users of TS2014 will get the core simulator update, plus updates to any of the routes listed above that they already have licenses for, at no extra cost, as will those who have the previous Hitachi high-speed electric train receive the Class 800/801. Any of the new "core" routes that are not in their collection will need to be purchased separately. If you only own one of the 'core' TS2015 routes, with previous releases, it has been worth purchasing the new sim, as it costs less than the other two routes purchased individually. No pricing has yet been announced for the new version, but we hope that the same will be true with this release.
To find out more, visit Dovetail Games' railsimulator.com, Engine Driver or the company websites. Please note that Steam is required to run TS2015.