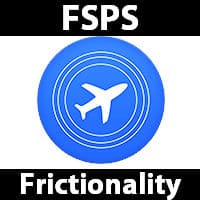 This tool by FSPS claims to solve the frictionality issue in Prepar3D, no matter what the surface is , how is its condition (wet, snowy, dry).
It's a real-time working application that doesn't edit Prepar3D or aircraft settings files. You can use the included profiles, edit them, and test before you save, or import an external setting file you got.
The same exists for FSX, it's here.