TECHNOBRAIN's "TOKYO INTL AIRPORT 2" is on simMarket now.
This add-on was released in Japan 2014 as boxed edition for FSX.
now for world wide. what's the different between Boxed edition or downloadable International edition?
supporting Prepar3D. that's good news for recent simulator guys.
Product Features
Extremely realistic airport
Detailed city and major landmarks
Animated CTRL+J jetways
AFX file representing actual airline parking positions (Some parking lots can park the default aircraft)
Excellent night techniques, realistic runway lighting according to official documents of the airport
Custom platform and custom vehicles
Custom approach data (LDA RWY22/23 approach)
Add RWY23/05 (know as Runway D)
Pseudo shadows
Road traffic
Version for FSX/FSX SE/P3Dv2/P3Dv3/P3Dv4
Add dynamic lighting to all apron lights. P3DV4 only (User option)
Much more…..
Tokyo International Airport(RJTT) is known as Haneda Airport.
and very close to the central of Tokyo, Japan.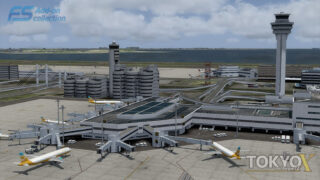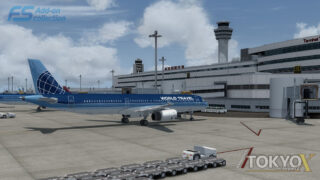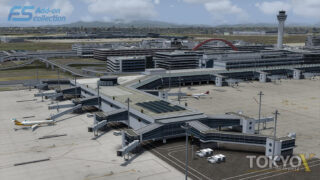 well, they also announced their future lineup for world wide.
*these were released for FSX Boxed edition in Japan.