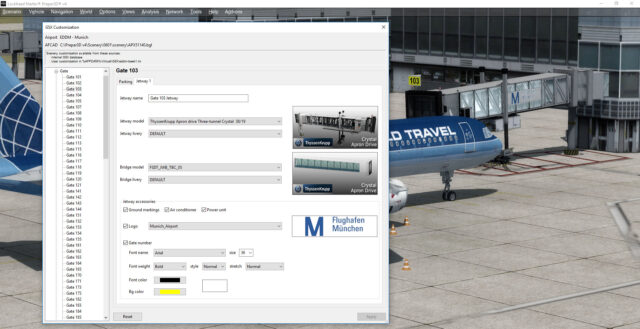 To learn more about GSX V2 from FSDreamTeam, head your browser to their forum right here.
The version 2 will be an optional expansion for Ground Services X that will remain beside on the market. Its main features include
placing SODE animated jetways for ALL parking spots even in a third party airport. It just needs that the default jetways controlled by the default system CTRL+J are modelled in a separate model from the terminal.
multiple options customizable jetways with GSX Customization software ( logo, parking number)
animated passengers everywhere.
Release planned in September 2018.