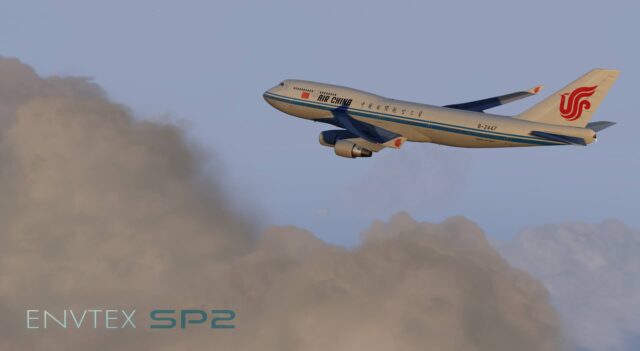 Instead of 3 Gb, EnvTex is now a 9 Gb download product including the new Service Pack 2 by TOGA Projects.
It's the most important step ahead for EnvTex popular tool with new features, new customization options, new interface, new textures with higher resolution and more complex design.
EnvTex has been also adapted for use with the weather engine of your choice : Active Sky, REX Sky Force 3D or the default weather engine.
Service Pack 2 changelog:
• Envdir 1.2.0.0
– User interface design refined
– Support Envtex 1.2.0
– New customization options for Envtex
• Envtex 1.2.0
– Prepar3D v4.4 compatibility added
– ASCA integration for clouds added
– REX Skyforce 3D integration for clouds added
– New airport textures & customization options
– New cumulus textures & customization options
– New cirrus textures & customization options
– New sky textures & customization options
– New sun effects & customization options
– Sun effects files encoding fixed for P3D v4
– New moon textures and effects & customization options
– New milky way textures & customization options
– New contrails effects & customization options
– New lightning effects (with dynamic lighting for P3Dv4)
– Updated effects