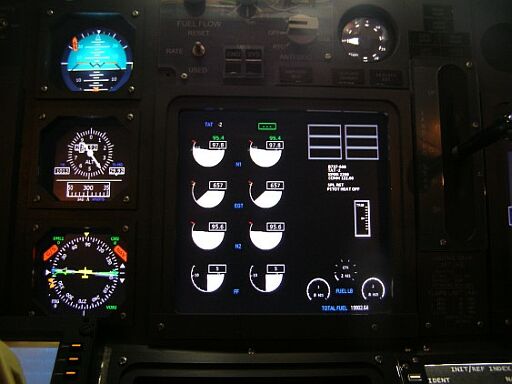 With FsXpand you can build your own panels for your sim. FsXPand runs on your simulator pc with FSUIPC. It connects to FsClient running on one or more PC's (or even the FS PC).
New in this release:
Online feature: You can now track your flight by switching the feature on in FsXpand and then go to https://flyware.nl/track
Added Mooney Bravo cockpit
Added Kingair 200 en 350 engine gauges
Added prop sync gauge
Improvements:
– QNH (Altimeter) can now be set separately for Captain and F/O
– The ADF indicator will change now needles VOR1/VOR2 and ADF1/ADF2. A separate key command can be set for this purpose.
– Night lighting is now available. You can set you intensity and tone of colour. Follows your light switch.
– For those who run more than 1 client on a machine: You can set the name of the client so you can easily identify it.
– Performance upgraded
You can try out FsXpand for free.
Why would you choose FsXpand?
– Flexibility: With most panel suites, you buy per aircraft type. With FsXpand, you have several cockpitsat once (more to come), no need to switch to other software if you change your a/c type.
– Versatility: You can make your own selection of gauges/panels, drag, resize over 100 different networked gauges. Works with the most popular sims.
– Adaptability: Even modify your gauges using the Gauge Editor (expert option).
– Portability: A system change does not require you to renew the license. Neither is there a limit to the amount of clients/panels you want to run. The license is valid for 1 Local Area network (255.255.255.0). 1 FsXPand (server component), clients unlimited.