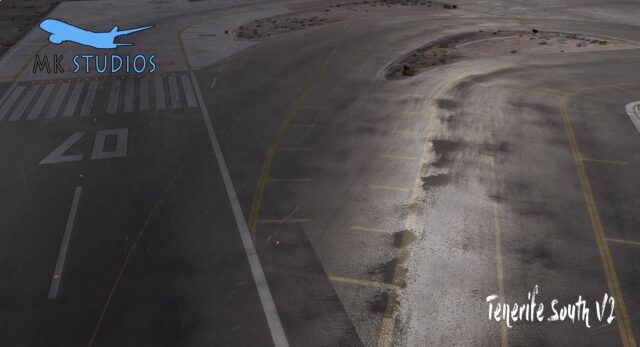 One reason more to fly to Canary Islands and enjoy again Tenerife scenery by MK-Studios.
They released an update v2.12 for Tenerife Vol.1 with more PBR and dynamic lights enhancements.
– new installer,
– updated ground layout to the latest version,
– updated GSX profile,
– updated AFCAD,
– max length changed to MAX SPAN on the ground,
– improved dynamic lights,
– improved autogen in the airport area,
– added custom buildings and objects on the approach,
– Tenerife Sur sign color changed to white,
– new concrete and asphalt PBR textures,
– new wet ground effect,
– new 3D grass and bushes,
– custom 3D terrain parts and stones,
– small sattelite image fixes,
– adjustments around Santa Cruz towards Vol. 2 GCXO compatibility.