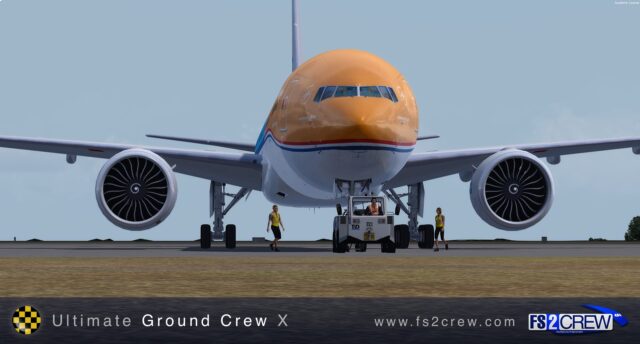 The long development of Ultimate Ground Crew X should come to its end very shortly. FS2Crew is only waiting for the green light of their Beta testers before the public release.
For P3D v4 and FSX, UGCX will include pushback tugs, follow-me cars, firefighting trucks and animated marshallers for example.
Pushback options will have advanced features with complex path (with saving and sharing options). Commands will be either voice controlled or in a multi-language menu, with different voice sets too.