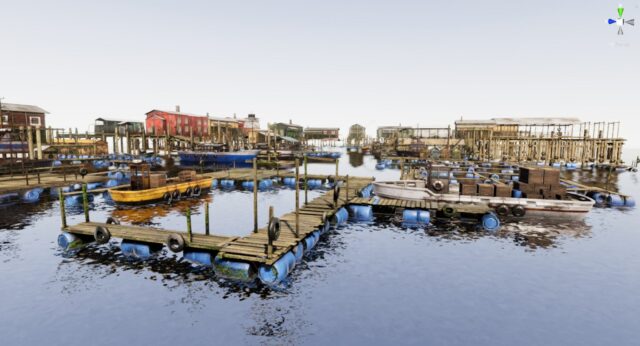 There are exciting news, beautiful pics and even a few quick videos to follow the development progress of Deadstick's Bush Flight Simulator.
To ensure you feel more like a pilot in this simulator, the developers added a few features : you will retrieve your weather info from a computer in a briefing room where you will have to walk in and out, You will use a cell phone to communicate with customers to get your jobs info, but you may be affected while in areas with low reception for mobile calls. You will also be able to tow your aircraft by foot, refuel it and walk around with checklist features.
More preview pics in Facebook to visit the fishing sceneries.