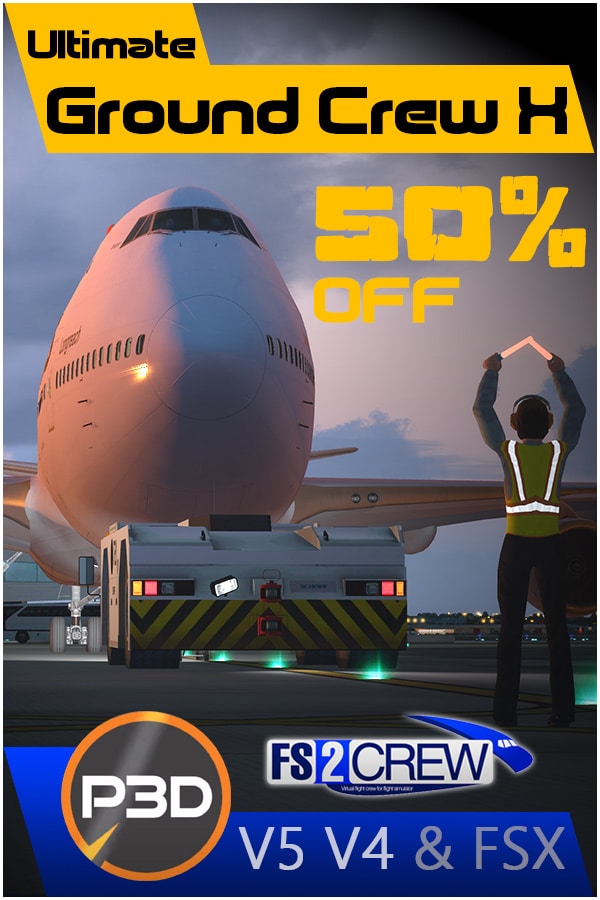 UGCX will keep on getting better and better, since FS2Crew still wants to improve with new features and enhanced integration with airliner add-ons.
Their next upgrade will incude the "Majestic Dash 8 support and an additional "control" method option for the PMDGs".
Save 50% OFF at simMarket, it's valid until May 20th.