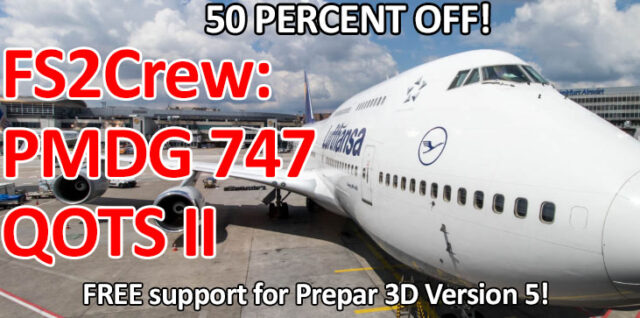 This week, FS2Crew for the PMDG 747 Queen Of The Skies II can now support P3D V5 , just like the airliner add-on itself. In the new version 1.6, minor integration with GSX Level 2 and other bug fixes have been implemented.
At the right time, this FS2Crew Edition for PMDG 747 QOTS II is on sale at 50% via simMarket until June 06th.
FS2Crew Maddog Reboot installer for P3D5 is available but only at FS2Crew at the beginning. In the near future,, we should hear about FS2Crew for the QualityWings 787 in P3D5 and another update for Majestic Software Q400.