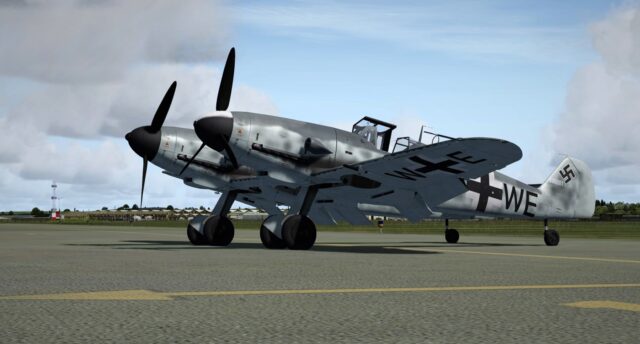 Two very different projects are being developed by Flight Replicas.
The first one of them is the Messerschmitt Bf-109Z, the German fighter used by the Luftwaffe and it will include a very nice virtual cockpit according to the preview pictures posted via Facebook.
The second one is the DH/HS.125 Dominie, a military jet aircraft that served for training. And maybe, they will also make the civilian variant with the 3D cabin.