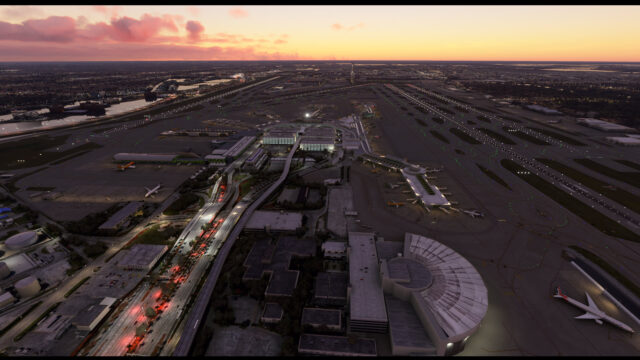 Customers at simMarket of Miami KMIA for Microsoft Flight Simulator got their update right away without having to wait a few days like others. Just run Contrails installer and use the top-menu "Downloads".
In the update 1.0.2 of the US airport, LatinVFR enhanced the jetways with new dynamic lights and PBR ground improved, hold-short warning lights and other fixes.
Changelog 1.0.2 :
1- Jetway enhancements which include new dynamic lights, corrections fixing issues with connecting to aircraft door.
2- PBR ground enhancements and corrections.
3- Addition of hold-short warning lights.
4- Addition of airport objects and other small fixes.