VARIO DESIGN – VALBERG ALTISURFACE – LF0654 – MSFS : Detailed altisurface with village houses and hotels, next to the Valberg golf course in the southern french Alps.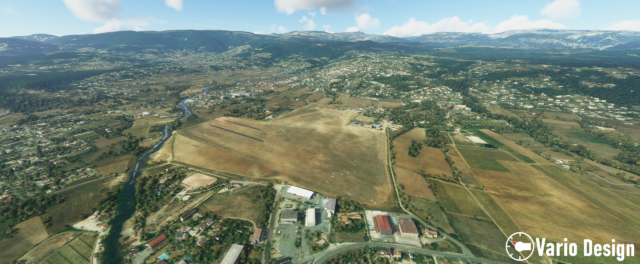 VARIO DESIGN – FAYENCE/TOURRETTES AIRFIELD – LFMF – MSFS : Airfield in Southern France, with accurate elevation, HD photoreal textures and static gliders.
VARIO DESIGN – HARRIS HILL SOARING CORPORATION – 4NY8 MSFS : US airfield for gliders activities in New York state, with 3D vehicles and 4K textures.