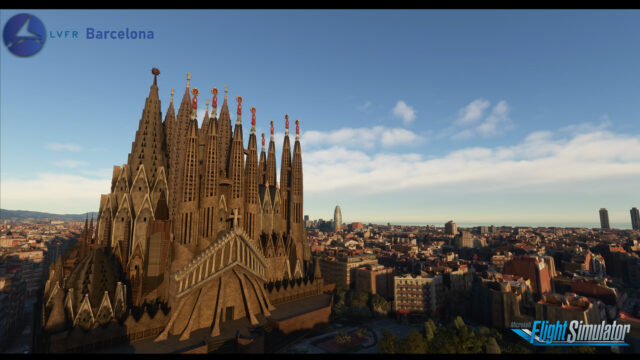 Less than a week old, and the spanish scenery of Barcelona MSFS featuring the airport (El Prat LEBL) and a few landmarks gets already an update to go to version 1.0.1.
LatinVFR detailed the improvements made below :
Improved hand made "Sagrada familia"
Terminal 1 texture corrections
Some ground textures corrections.
If purchased via simMarket, the update is already accessible to registered users very easily :
Run Contrail launcher.
Click on Downloads in the top bar.
And then choose "Install" twice, it's full automatic and you're done.