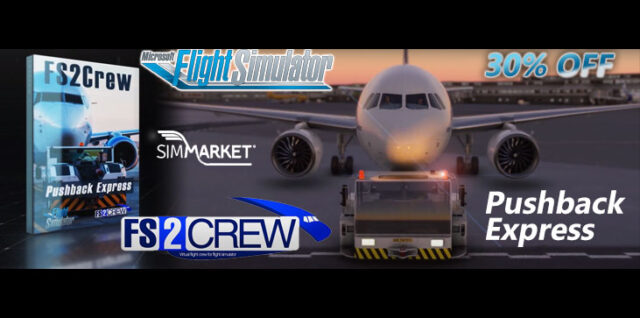 On the first line of tools since the release of Microsoft Flight Simulator, Pushback Express (30% OFF on sale at simMarket) still evolves with another free update coming from FS2Crew.
In the FREE update version 1.4, you control now the whole ground services vehicles "hands off" with the addition of voice control, or in an automated manner with pre-flight events functionality. It's still possible to trigger each operation manually without ATC repetitive interaction via the dedicated tool bar buttons as well.
Uninstall your current version first, redownload from simMarket and install again with the new setup.