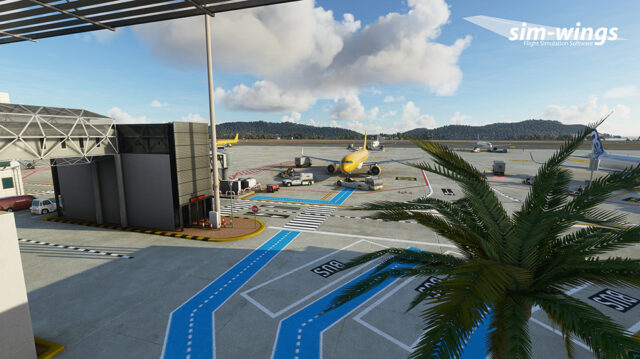 Two airports and two styles : try both ! In all cases, you get a MSFS quality scenery developed by Sim-Wings and published by Aerosoft.
On one hand, we have the popular Ibiza airport (LEIB) in the Balearic Islands. Park your airliner to use the animated jetways, or fly even a GA airplane and explore all areas, accurate with the actual layout in 2020.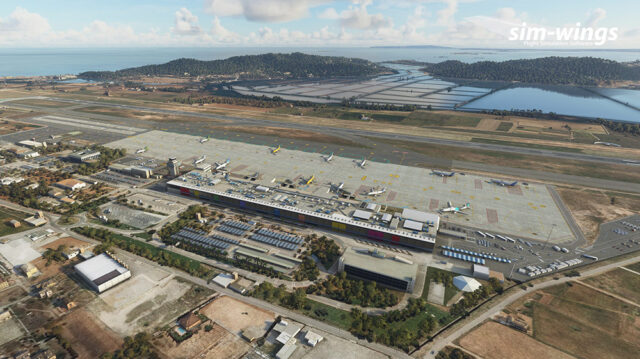 In the other hand, La Gomera GCGM is also made for Flight Simulator but it's located in the Canary Islands. It comes with a 3D elevation model and the terminal interior.