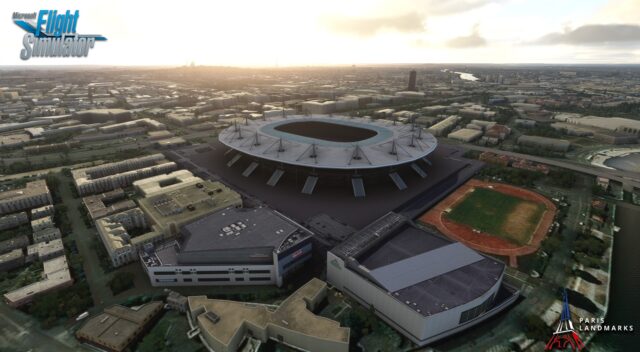 With preview screenshots and the features list already edited, Prealsoft announce the upcoming MSFS add-on Paris Landmarks.
Among the buildings and objects that they have been working on, we already recognized the football Stade de France, Parc de La Villette and other buildings we often see from the ring road around Paris.
Features highlights : HD textures with PBR, night textures and dynamic lights.