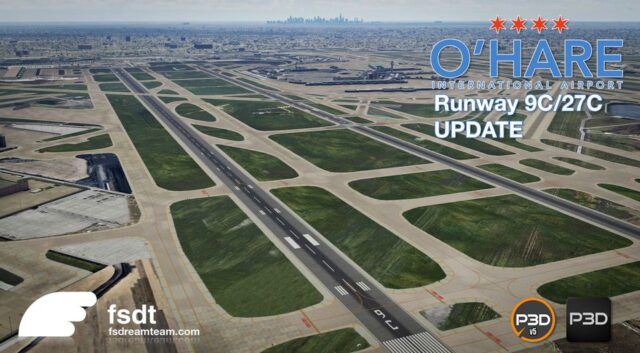 Opened in November 2020, the new runway 09C/27C is now also operational in P3D5 P3D4 for all users of the US airport scenery Chicago O'Hare designed by FSdreamteam. Just run FSDT live update to download the update.
It's the perfect time to complete your airports collection during the 35% OFF Season Sale at simMarket until January 04th.
In the next weeks, MSFS pilots will also get the free update !