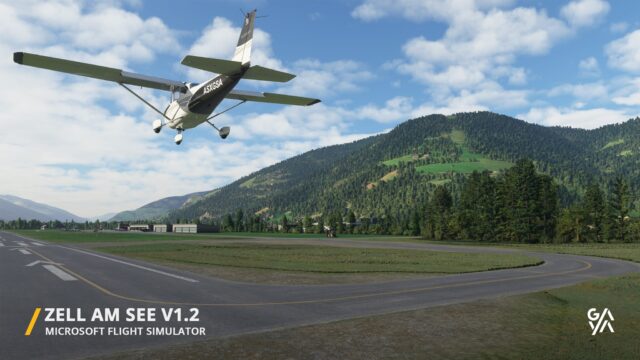 The promised update for the Austrian airport Zell Am See (LOWZ) has been finaly delivered by Gaya to MSFS users.
Get it for free from your customer account and enjoy now full PBR and visual effects in the update v1.2.
Updated ground layout to accommodate RWY26 extension.
Ground areas now receive the full PBR and specular treatment.
Fixed issues with windsocks.
Fuel area is now active and working.
The airport will now have 'star' on the world map
Added PBR to parked cars.
A number of miscellaneous bug fixes.