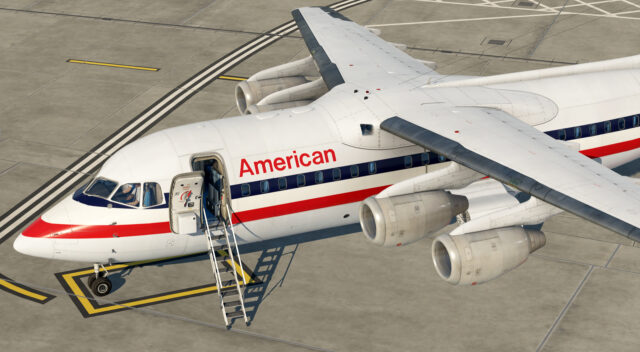 146 Professional is the newest aircraft add-on for high demanding simmers in X-Plane 11, coming to simMarket from Just Flight and Thranda Design.
The 3D cockpit is fully VR compatible, and you will have plenty of features to study : custom throttle logic, startup procedure from dark and cold status, Electronic Flight Bag tablet and more.
Download and test the free demo before you place an order at simMarket.