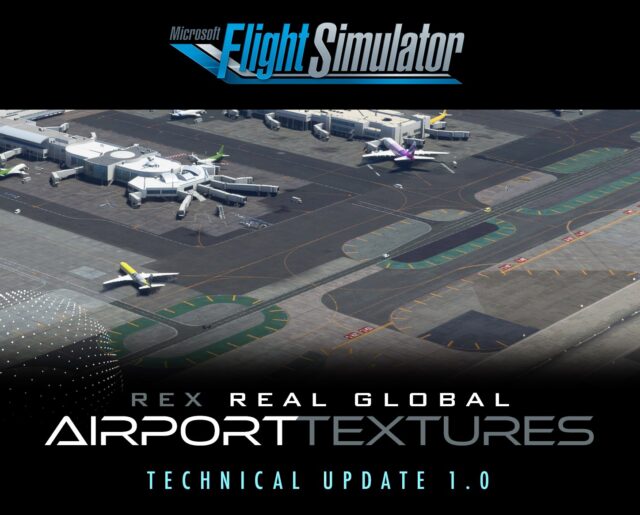 REX Games Studios delivered updates for both of their MSFS tools. For their tool that replaces the default Airport Textures MSFS, the new update 1.0 fixes the instability problem in Norway.
And for the successful utility Weather Force MSFS, several fixes are included in the new patch v1.5 to improve the clouds, pressure and weather computation.
Procedure: in both cases, you must launch your software to be prompted to download the update. Then you uninstall your current version, before launching the installation of your updated utility.
Airport Textures MSFS Tech. Update 1.0 Changelog
FIXED – Crash to desktop issue when flying in the Norwegian Fjords
ADDED – Installation & Operations Guide 
Weather Force MSFS Tech. Update 1.5 Changelog
FIXED – Pressure where data is missing in the weather data.
FIXED – Incorrect pressure rendering on the main interface.
FIXED – Ground snow not clearing over time.
FIXED – Clouds not clearing over time.
FIXED – Low level clouds not rendering bases correctly.
FIXED – Weather computations that was causing weather to not inject during flight.
IMPROVED – Overall cloud rendering.