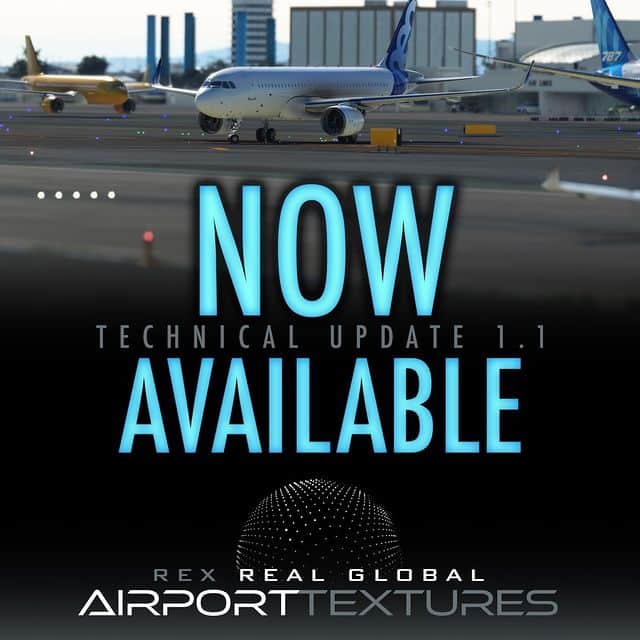 The latest Sim Update 5 release by Microsoft broke some add-ons functionality, and the first batch of compatibility updates are rolling out.
Among them, REX Simulations announce that Real Global Airport Textures receives its official update v1.1 to make it compatible with the latest version 1.18.13.0 of Flight Simulator.
If you are not used yet to their update process, it's not that complicated : launch your current utility version, and you will be prompted to download the new build. Uninstall your current Airport Textures tool, and then install with the new setup file.