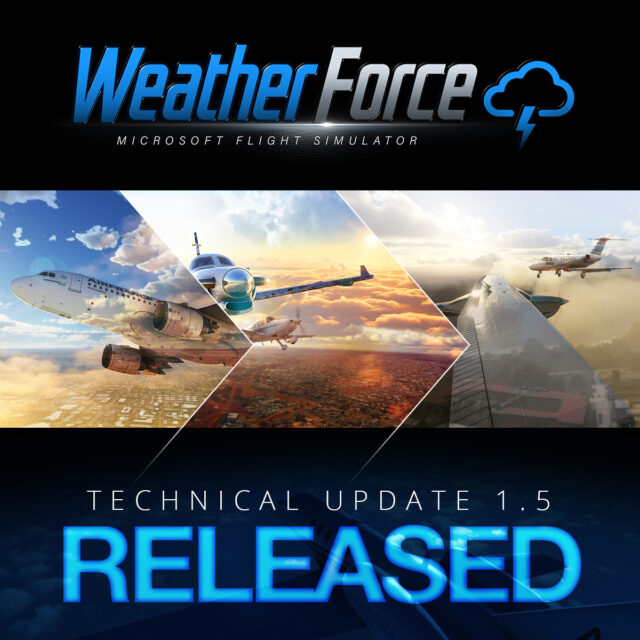 REX annouce today that they have released the new Technical Update 1.5 that supports Microsoft Flight Simulator with its latest Hotfix version 1.18.14.0.
Additional fixes to Weather Force MSFS are included for the tool features like winds and tempeture rendering in high altitude. You will get the update when you launch Weather Force.
FIX LIST
ADDED – Compatibility with the latest version of Microsoft's Flight Simulator (1.18.14.0).
FIXED – Pressure interpretation.
FIXED – Winds and temperature aloft rendering in upper levels.
FIXED – Pressure where data is missing in the weather data.
FIXED – Incorrect pressure rendering on the main interface.
FIXED – Ground snow not properly clearing over time.
FIXED – Overcast clouds not properly clearing over time.
FIXED – Low-level clouds not rendering bases correctly.
FIXED – Weather computations that were causing weather to sometimes not inject during flight.