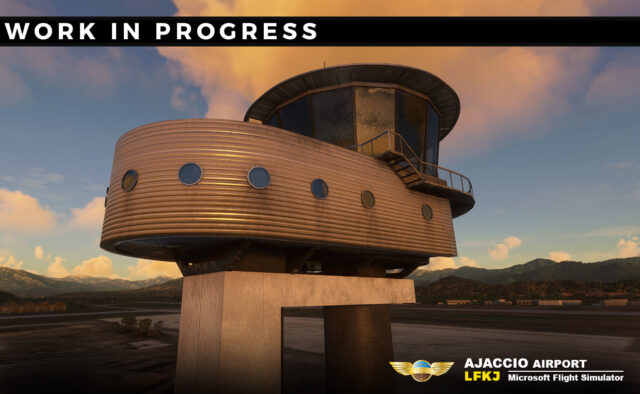 Pilot Experience Sim started to work on Ajaccio airport LFKJ for MSFS.
The early preview is focused on the tower control, and soon, we'll be able to enjoy the beautiful surroundings, with the mountains and the runway threshold facing the bay and the Mediterranean Sea.
Until tomorrow midnight, take advantage of their Sale 30% OFF at simMarket.