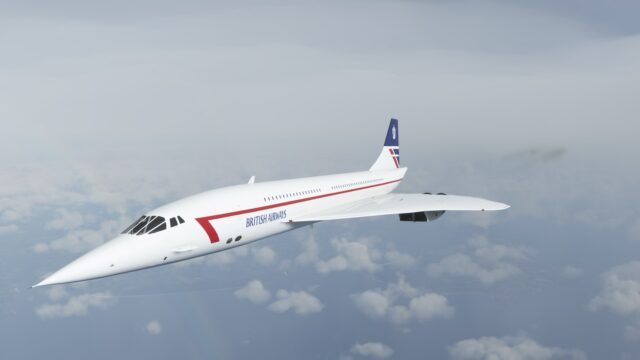 The DC-Designs team – in charge of the development of the Concorde MSFS for the publisher Just Flight – posted a new message which gives a lot of information on their state of progress, the features included, the stages and the finishes which remain to be made, and even when the release is scheduled. Here is a summary that lists this raw information. Further below, more development news about the upcoming 146 Professional MSFS.
Already done –
Fuel system
with 13 tanks,
160 connecting fuel lines,
38 pumps,
34 valves
All main systems operational
Baggage fwd/aft animated doors upon baggage load/unload request
Refuel and Ground Power hatch open as well, with respective vehicles arrival
Electrical and hydraulic systems
Full Autopilot features (max-climb, max-cruise,ILS tracking..)
Flight model real life performance with trans-Atlantic range
Fuel burn match real data closely
PBR exterior body
To be done –
Interactive point extra features (jetway attachment, ground power, fuel trucks, baggage loading, boarding ramps,..)
Cockpit lights and projection being coded
Artwork improvements
Interior modelling and details
Galley and passengers cabin details
Custom soundset well underway
Release Target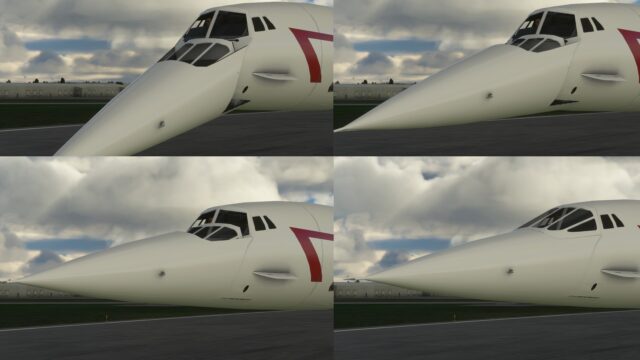 Here's a selection of the latest preview screenshots shared by Just Flight, taken during a test flight by the project lead Martyn Northall. The 146 Professional for MSFS will include "the 100 to 300 passenger variants, the 200QC and QT, 300 QT, RAF CC.Mk2 'Statesman' and C.Mk3".