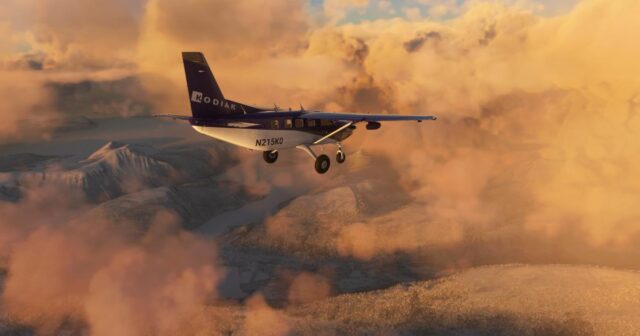 SimWorks Studios packed several fixes for their smart and efficient Kodiak 100 Series II for MSFS.
In the latest update version 1.0.24 that you can download from simMarket, interesting enchancements affect the performance in flight, the engine power, the electrical system and other items like lights or labels.
Changelog :
Changed low idle to 54% N1.
Fixed pitch trim mismatch when disengaging AP.
Improved Autopilot PID for NAV & LOC hold.
Increased propeller drag significantly and corrected engine output at lower power settings
Corrections to AC physics system to account for wind from all directions when doors are open.
Fixed overhead reading light casting even when potentiometre was off.
Various code improvements and fixes.
Fixed inverted VS wheel animation.
Re-rigged hobbs metre (engine time).
Corrected stray labels in all VCs.
Added AI models.
LOD2 now has dummy screens for performance (all variants).
Improvements to the electrical system.
Separated G1000 screen brightness from buttons and made screen fully dimmable for night flying.
Increased autopilot panel minimum brightness to 2% when on.
Changed torque gauge readout graduation to 10 instead of 1ft-lb.