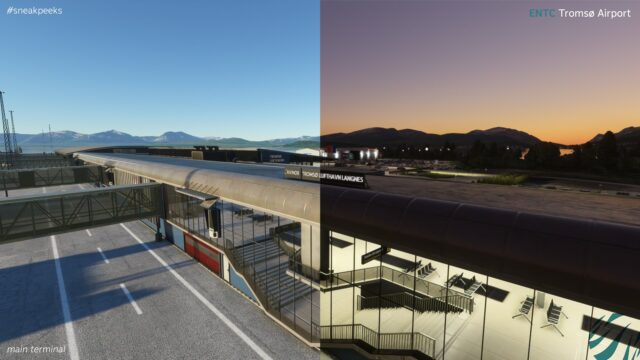 In a recent poll of M'M Simulations, nearly 95% of voters exppressed their excitation about the MSFS scenery project of Tromsø ENTC in Norway.
This enthusiasm convinced the group to share more preview screenshots of their design progress and here you have 2 new pictures of this upcoming airport with terminal and runway shot in-game.
Their existing products at simMarket are on sale up to 50% OFF for MSFS and X-Plane until April 30th.