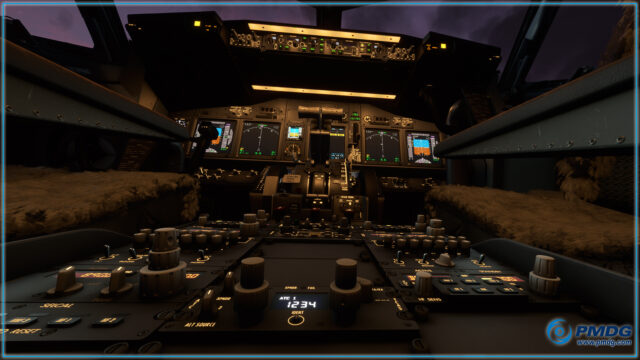 PMDG detailed in depth how they will roll out their 737 NG series products for MSFS. After the initial release, starting with the 737-700 NG, an Early Adopter period of about 24 weeks will cover the needs of updates "with new features, bug fixes, model and texture improvements, performance optimizations".
Then, PMDG will switch their products to the Continuous Maintenance phase, which consists of the necessary updates to maintain compatibility and stability with the simulator when needed. At this stage, the development team works on priority for new products, like the anticipated 777 for MSFS. This also means that before then end of the Early Adopter period, you should have all the 737 NG models available.
What can you clearly expect from the Early Adopter products, from the beginning ?
The aircraft will come with the full 3D of passengers/freighter/BBJ cabin but may receive additional enhancements of some textures in gear bays, or the cabin for example, during this Early Adopter period. Another important promised item is the pilots tablet with Electronic Flight Bag "to include performance computation process, control of aircraft options/simulation setup currently controlled through FMS menus".
PMDG also listed the needs of input that they are waiting from the simulator makers, Asobo. It seems like they even got "promises" during direct discussion with them. And the items mentioned here covers the integration with PMDG LNAV Control Model, integration / display of Navigraph charts and SimBrief computation, windshield wiper rain sweep effects and weather radar.