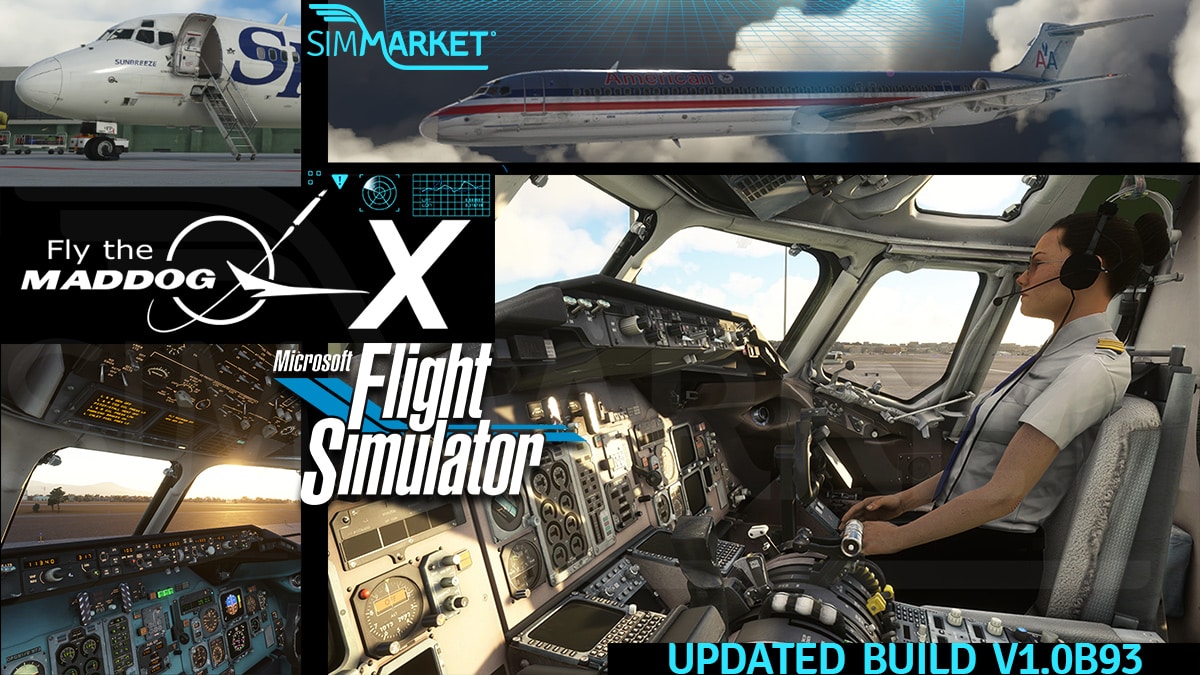 It's time to update Fly The Maddog for MSFS, and use the latest build v1.0b93. The developers from Leonardo Software House edited the full changelog in their forum. It's also copied below.
After the download from your simMarket customer account, the fixes will target at some rare cases where MSFS could start stuttering, and the flight model gets improved by the increased ailerons responsiveness. There is much more to enjoy, so you are strongly invited to run the latest version.
>>>>[FIXED]
– fixed an issues which could cause MSFS stuttering when editing/changing the FMS route;
– fixed issue that could cause FMS to wrongly delete active waypoint when modifying route in flight;
– fixed issue which could cause sudden turn in a long LNAV leg;
– fixed issue in LNAV when crossing date line;
– fixed issue with spoiler handle trigger animation;
– fixed issue in FMS LEGs for speed constraint entry with format XXX/;
– fixed issue in FMS FIX INFO page;
– fixed issue with fire loop inop placards;
– fixed issue with display of PFPX OFP in EFF app;
– fixed issue in TCAS which could prevent, in some cases, traffic to be displayed properly;
– fixed mispelled 'ALL DOORS CLOSED' EOAP message;
– fixed issue with jetway entering the cockpit;
– fixed cargo fire discharge button not working;
SYSTEMS
– removed speed protection in IAS mode;
– increased IAS mode reactivity;
FLIGHT MODEL
– increased ailerons responsiveness;
3D MODEL
– added missing animations to FMS buttons;
– added missing animations to TCAS buttons;
– added cockpit ambient light;
– improved mouse handling in VR;
SOUNDS
– reduced AC sound volume;
– reduced APU sound volume in cockpit;
DOCS
– updated QuickGuide, better explained how to save PFPX OFP for the Maddog;
OTHER
– added compatibility for FSiPanel snapshots, training scenarios and failure panel.