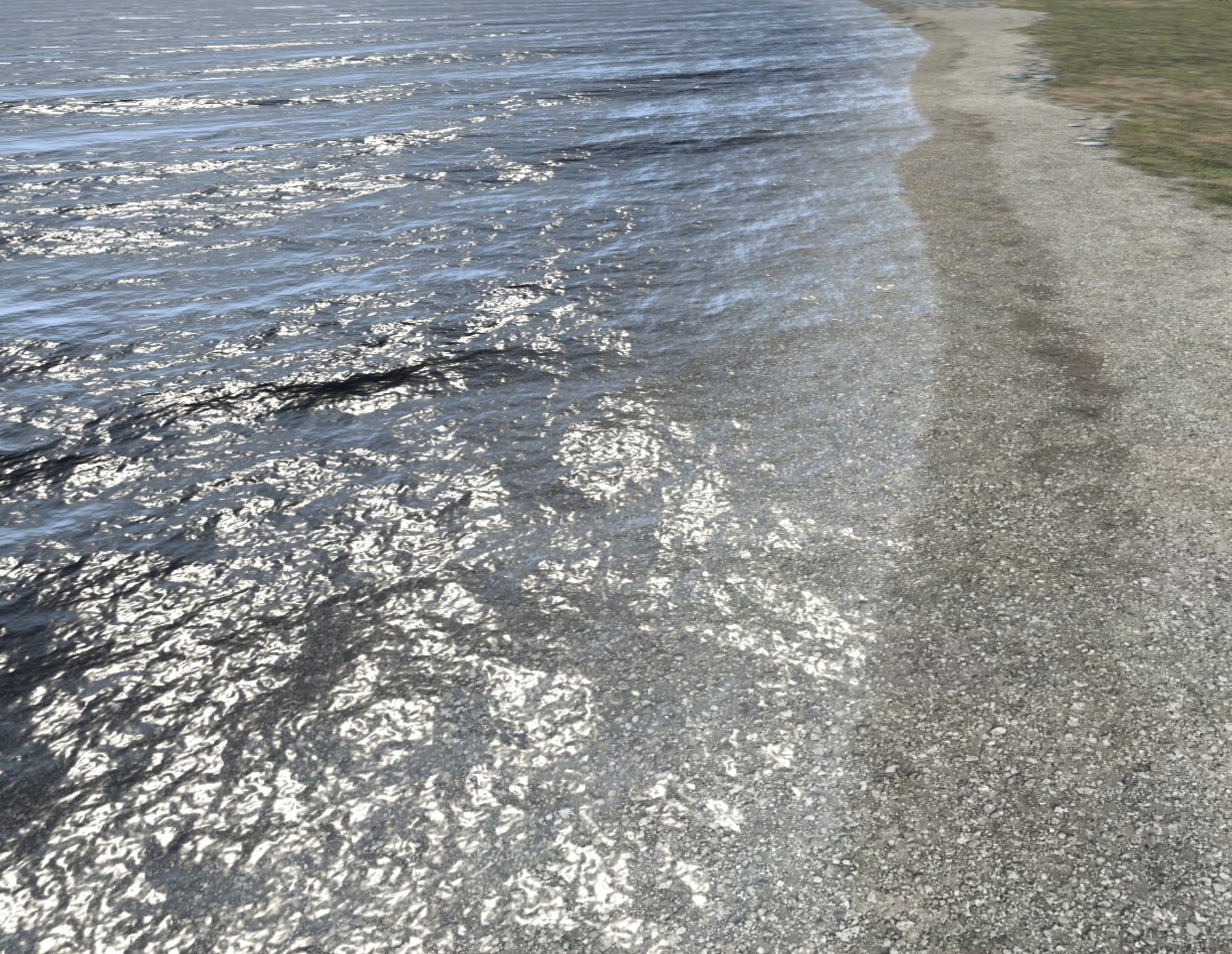 Laminar Research is getting close to open the Early Access to the new version 12 of X-Plane. Their blog gives a lot of details on the technical and visual innovations, the simulator world content in terms of airports and aircraft fleet by default, and about how is planned the keys delivery, platform.
The "3D water with bathymetry data and beaches" is the latest and most visible progress that we've seen for X-Plane 12. At this level, we think that the rain and snow shaders that they have implemented will also display great changes to the virtual world of X-Plane, on ground in the airports and in flight as well.
The airports will be able to have new electric buses for passengers transport, fully animated jetways, FMOD sounds for service vehicles, and new airport vehicle models.
In X-Plane 12, the default fleet will include the following aircraft :
SR22
R22 (skids/mariner versions)
Citation X
RV-10
PA-18
A330
F-14
The Early Access of X-Plane will be charged USD 59.99 at their official website or also at Steam.