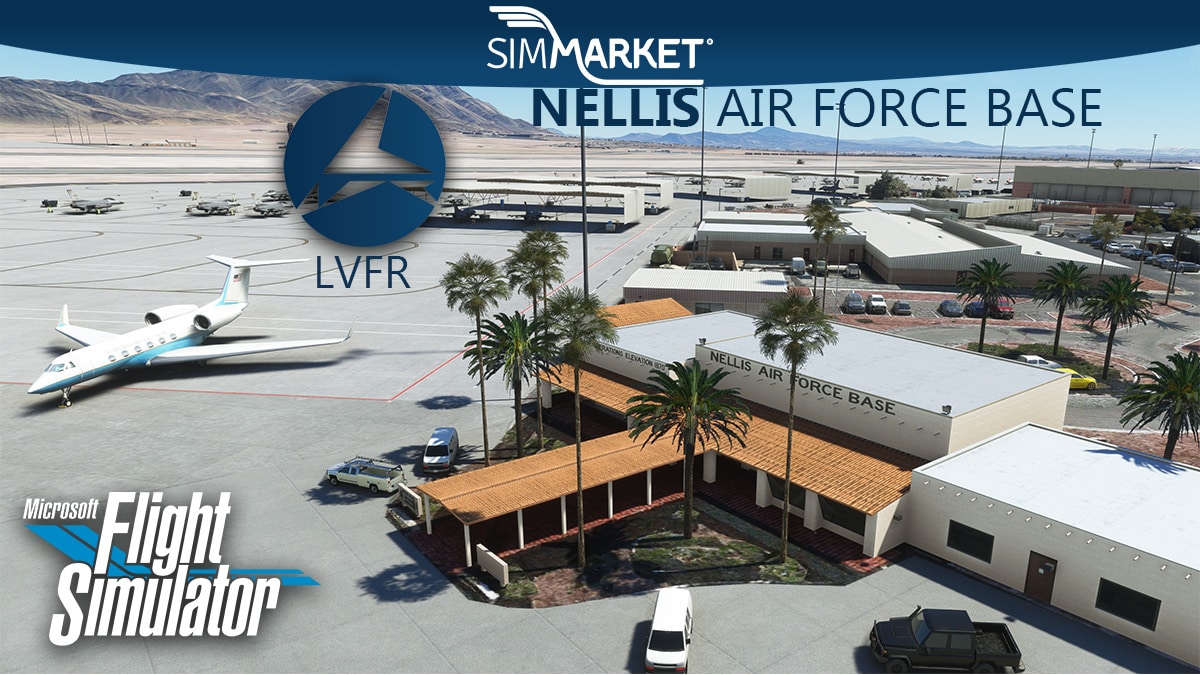 Special drop by LatinVFR for military pilots in MSFS : their new airport is the Air Force Base Nellis KLSV near Las Vegas in Nevada.
It's a famous and important place because it's the home of the Thunderbirds and where stands also the Air and Space Operations Center.
Many static aircraft populate the apron with F-35, F-18 and F-16 to enhance your immersion in the scenery that you can order at simMarket.